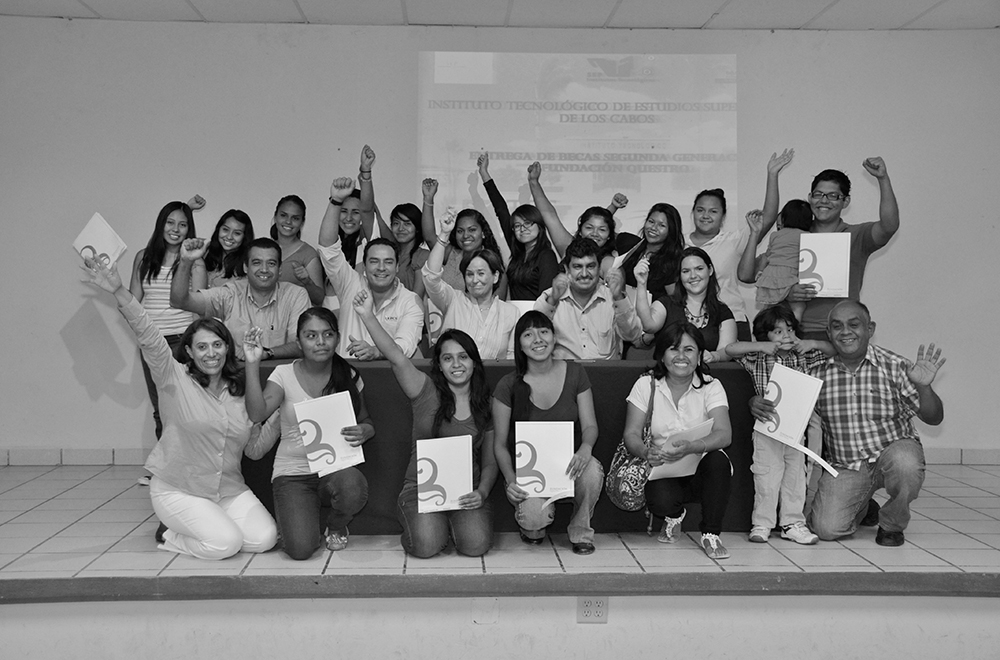 BECANDO SUENOS – SCHOLARSHIPS FOR DREAM FULFILLMENT - Academic Scholarships
AYUDANDO A LLEGAR – TRANSPORTATION ASSISTANCE - Providing bicycles as a method of transportation to help children get to school
DONANDO TESOROS – DONATING TREASURES - Donations of books and libraries to students and area schools
MEJORANDO LA ESCUELA – IMPROVEMENTS FOR SCHOOLS - Assisting with school maintenance and improvement, including materials, construction and land donations
ARROPANDO CORAZONES – DRESSING FOR SUCCESS - A program to provide school uniforms for families in need
REPARANDO ILUSIONES – REBUILDING HOPE - Assistance for areas damaged by Natural disasters including hurricanes.
APOYO TELETON – TELETON SUPPORT - -Teleton is one of Mexico's largest non-profit organizations. Operating a national telethon annually, the organization is committed to building a children's hospital in each State in Mexico. The Questro Foundation assists this organization by collecting and donating money from investors, hotel guests, golf members and other clients.
MEXICO UNIDO CON VALORES – UNITING MEXICO THROUGH VALUES - The Questro Foundation works toward building a strong sense of morals and values within the community by organizing events and promoting guest speakers for young adults.